Our Open-Air Booths
A Photobooth For The

PARTY

Great for office parties, birthdays, bachelor/bachelorette, engagement parties, etc! This booth will include:

Studio Quality Photos (Shot with DSLR Camera)
Personalized Photo Strips - 2" x 6" or 4" x 6" options
Backdrop Choice
Adjustable Ring-Light Lighting
Personalized Welcome/Start Screen on booth
Unlimited Photo Sessions
Unlimited Printing and Reprinting
PARTY Props
Full Time Attendant (Best Photos, Change Paper/Ink, Etc.)

Your Perfect Wedding Photobooth Will Include:

Studio Quality Photos (Shot with DSLR Camera)
Personalized Photo Strips - 2" x 6" or 4" x 6" options
Wedding Scrapbook
Backdrop Choice
THREE Adjustable Ring-Lights for the Most Flattering Lighting!
A Custom Designed Welcome/Start Screen, with buttons and color schemes to match!
Unlimited Photo Sessions for You and Your Guests
Unlimited Printing and Reprinting
Wedding Props
Digital Gallery (Password Protected, Easy to Download & Share with Guests)
Full Time Attendant for a Seamless Guest Experience!

This package is IDEAL for Corporate Events, Concerts, Festivals, Etc. Here's How We're Going To Make You Look Good:

Studio Quality Photos (Shot with DSLR Camera)
Branded Photo Strips To Match Your Company
Custom Step & Repeat Backdrop
Brand Our Booth Panels & Make It Yours!
Brand Matching Welcome/Start Screen with YOUR Product as Action Buttons!
Sales Opportunity Sent Out With Every Single Digital Image
Email/Data Capture for Retargeting
Digital Gallery Shared with You for Content On Your Website, Socials, etc!
Custom Logo or Product Props? No Problem!

Optional Add-Ons:

Vinyl Wrapping (Booth Panels)
Data Capture
Custom Props
Custom Scrapbook
Custom Backdrop/Step & Repeat
Neon Signs For Backdrop

 

We Proudly Offer The Following Discounts:
Military
First Responder
Student
Get Questions Answered Now.
Call +1 (858) 256-5532
Our open air photo booths are designed to produce studio-quality images for 1 to 16 people at a time. They adapt to any environment and any occasion, indoors or outdoors. You get to choose the backdrop color, the photo strip design, and event hand pick the props that we bring to your event!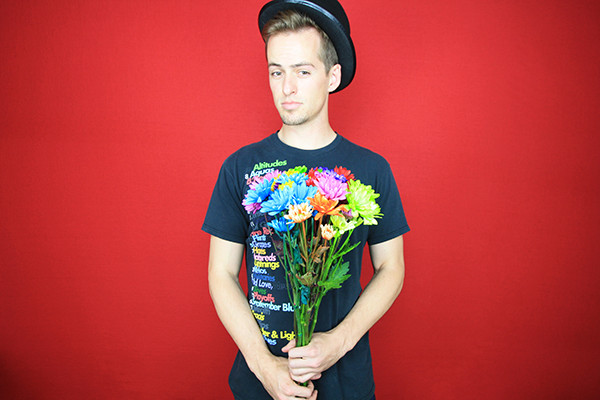 Studio Quality Photo Booths
Our photo booths are designed to adapt to any environment and any occasion. You get to choose the LED lighting inside the booth, the backdrop color, the design on the prints, and more!
Unlimited Photo Sessions
Each photo booth rental includes unlimited photo sessions. We encourage each guest to participate as many times as they can. Bring your entire group, or try out every prop in the collection! Our photo booths are always the hit of the party, so you bring your best pose and we'll take care of the rest!
Social Media Uploading
Each booth12 photo booth rental comes with multiple social media uploading options that can even be used as effective marketing tools. Text or email your photos to yourself directly from the booth, or download all of the high-quality images after your event and create an entire album!
Unlimited Custom Prints
We use the highest quality photo printers available on the market today to ensure that your prints are perfect and print quickly. Multiple guests in a picture? Everyone gets a print! Whether you choose our traditional 2" x 6" photo strip or our easily frameable 4" x 6" layout, you'll have a high quality print faster than you can put your feather boa back on the table.
Custom Print Branding
Every package offers custom photo strip branding at no additional cost. We will work with you before the event to make sure that the design is unique to your party and fits in seamlessly with all other decorations that you have.
High Resolution Downloads
All of the images taken at your event are downloadable in high-resolution format the day after your event. With your privacy in mind, we provide password-protected photo galleries with each of our photo booth rental packages.
Photo Booth Operator
Each of our photo booths are fully equipped to function on their own, however, we also offer a professional attendant to ensure that each person gets the shot they want without any hiccups. We'll show you where to look, where to stand, help your find your best pose. We'll even offer extra enthusiasm to get your guests excited!
Interactive Touch Screens
You have total control. Our touch screens are equipped with a live view element that lets your guests see themselves before and throughout their photo booth session. Start when you're ready, choose your color style, and snap away!
Filter Options
Feeling creative? Use the touch screen to toggle between filters applicable to each photo strip. You can choose black & white, retro, and sepia tones, all in the same photo session! We always encourage your guests to engage and interact to get the full booth12 experience!
Prop Station
Each photo booth rental comes with a completely stocked prop-station at no additional cost! We provide a table littered with the highest quality props for your guests to dress up and get creative. Each prop station varies with an array of costume accessories. If you have props specific to your event, you are welcome to bring them as well!